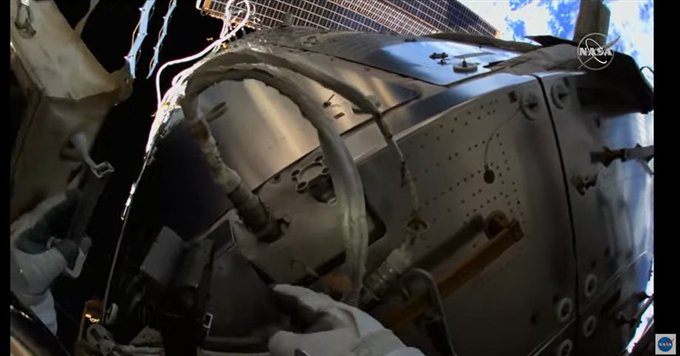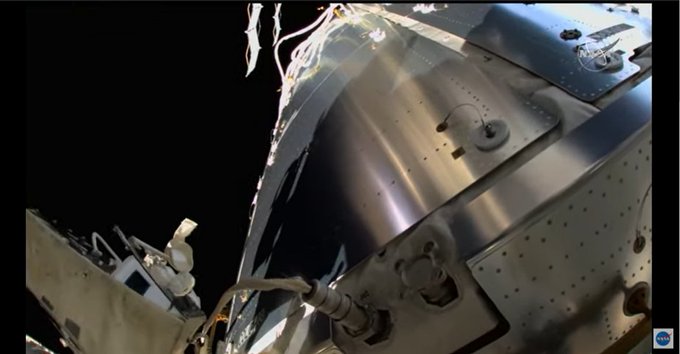 Astronaut Mike Hopkins
Hopkins during spacewalk 73, on satursday 13 March 2021, worked also on replacement of the cable for the Ham Radio sysytem in Columbus module.
He first demated all cables, and then has mated the original antenna cable to the feed through connector.
On March 14 12:00 UTC  the crew will power on the IORS (ham radio system in Columbus) in  packet mode. Listen  on 145.825 and share your reports: hope to hear packets!